16 oz. box curly lasagna
32 oz. jar spaghetti sauce with meat or plain if you like( Prego is good)
1 lb. ground beef
1 lb.pork sausage meat or beef sausage if you prefer
1pkg.of pepperoni slices
24 oz.ricotta cheese or small curd cottage cheese
8 oz. fresly grated parmesan cheese
8 oz. grated mozzarella cheese
2 cloves garlic finely chopped
1/2 small onion finely chopped
1 beaten egg
freshly chopped parsley or dried parsley flakes
1/4 tsp. garlic salt or garlic powder
1 tsp.salt
1/4 tsp. blk.pepper
1/2 tsp. Italian seasoning
1/2 tsp. onion powder
butter
Brown garlic and onion in a little butter in a large frying pan.Add ground beef and brown.Add sausage and brown.Pour off fat,season with salt, pepper, garlic salt or garlic powder, Italian seasoning, parsley flakes and onion powder to taste.Stir in the spaghetti sauce and let simmer for about 15-20 mins.
While your sauce is simmering cook your lasagna according to pkg. directions.Don't let your lasagna noodles stick together.You can put a drop of oil or butter in the boiling water to keep the noodles from sticking.
While the noodles are cooking you can assemble the cheeses together.Place your ricotta or cottage cheese in a bowl add some parsley flakes salt pepper and 1 beaten egg. Stir well. In another bowl place your parmesan and mozzarella cheeses.Mix together.
Have your pepperoni slices ready to layer also.
Drain your noodles and you are ready to start layering.
In the bottom of your lasagna pan put a little of the meat sauce.
This will stop the noodles from sticking to the bottom of the pan.
Start by placing noodles in the bottom
then spoon the sauce over the lasagna noodles.
Add slices of pepperoni and spread the ricotta over the pepperoni.
Finally sprinkle the grated cheeses over the ricotta mixture.
Repeat layering until you use all the noodles
or get to the top whichever comes first.
The last layer should be topped with sauce and grated cheeses.
Bake at 325 degrees for about 15 mins.or
until lasagna is bubbling and cheeses are melted.
do not overbake or the cheeses will burn.
Bake uncovered so that the cheeses will
not stick to the top of the foil or cover.
Let cool Cut into squares.
Enjoy!

"Choclate Chip Yummies"
My son brought this recipe home from work one day, and asked me to please make these cookies for him. His friend Brian, had given him the recipe. Brian's mom had made the cookies at home, and he would bring them in to work and give my son some. My son William, said that they were so good, so I made them and I loved them as well as my husband, my sisters, and everyone else who ate them. Well, now my daughter's friends want the recipe! Actually some of them wanted me to make the cookies for them so I gave them the recipe and said go for it, they're so easy to make. I know you will love these cookies too they are not your regular chocolate chip cookie. They melt in your mouth, and you can't eat just one. Thank you to my son's friend Brian, and to his mom for the recipe, wherever they may be !
2 cups very softened butter (1 1b.)
2 cups confectioners(powdered)sugar
3 cups all purpose flour
1 tsp. baking soda
2 cups quick oats
4 tsp. pure vanilla extract
1 pkg. semi sweet chocolate morsels or mini- morsels
Sweetened flaked coconut (optional)
Cream the butter and powdered sugar together, add the vanilla. Add the flour and baking soda, mix well. Finally add the quick oats and the chocolate morsels and, mix well. Form into small balls and press lightly with a fork. Bake at 325 degrees for 12-15 minutes. Keep an eye on the cookies because they brown very fast and will burn quickly. Take them out before they are very brown on the bottom. They will harden after they set out for a few minutes. Makes about 10-11 doz. cookies depending on the size you make them. After you have had them in the cookie jar for a while, heat them up in the microwave for 45-50 seconds.
Tastes just like they just came out of the oven again!
Enjoy your Yummies with a cold glass of milk!

Optional...
I tried something that wasn't in the recipe. I love coconut so I added some to the cookie dough and it tastes so good. If you like coconut, you'll love it too. Try the mini-morsels also because they go through the whole cookie to give it a richer, more chocolaty flavor.

This recipe for Dump Cake was sent to me from my son's girl friend Cherrise Whye aka Buttafly11.


"DUMP CAKE"


1 Box of Yellow Cake Mix
2 cans of Cherry Pie Filling
2 cans of Crushed Pineapple
1/2 bag of Walnuts(optional)
1 lb.of butter or margarine

Drain juice from pineapples.Mix cherry pie filling and pineapples together to make a nice mixture.Smooth mixture to all corners of the baking dish or pan.Add enough cherries and pineapples to fill baking dish or pan half way up, then sprinkle dry cake mix over top of fruit mixture, until fruit is all covered up.Cut up 1 lb.of butter or margarine, laying slices of butter or margarine scattered over entire top of cake mix.Add nuts if so desired.Bake for 1 hr. When done let cool for 15 minutes and serve.
Delicious...Enjoy!

"Pizza Creamettes"
I got this recipe off of the side of a box of creamettes a couple of years ago My family loves it. I'm sure yours will too.
16 oz.box Creamettes or elbow macaroni
32 oz.spaghetti sauce
1 lb.ground beef
pkg.of pepperoni slices
8 oz.grated mozzarella cheese
garlic salt or garlic powder
Italian seasoning
parsley flakes
salt
black pepper
butter
1 clove minced garlic
1/3 onion chopped
1 beaten egg
Brown your ground beef garlic and onions.Add seasonings to taste, drain fat.Add spaghetti sauce and simmer for about 10-15 mins.Cook macaroni according to pkg.directions drain. Add 1 beaten egg to the macaroni, stir and season to taste. Butter a large cookie sheet or a square pan.Pour macaroni mixture onto cookie sheet.Top with the meat sauce and spread evenly over the top of the macaroni,sprinkle the mozz.cheese over the meat sauce,and top with pepperoni slices.Bake in 325 degree oven for 15 mins.
Cool and slice into squares.
Enjoy!
Household Hint:

Green Tomatoes:If you have some tomatoes, that did not have enough time to ripen on the vine, before the frost and cold weather settled in, as we did...Here is a good way to ripen them. Put them in a large brown paper bag, close the bag very tightly, so that no light can get in...put in a dark, cool place, like a basement or pantry. Allow to stay there for about 4 weeks or until the tomatoes turn red. It really works, we have bunches of tomatoes that did not have time to ripen...now they are red, ripe, delicious and ready to eat.
Monkey Bread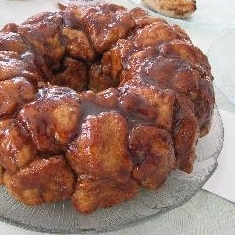 Ingredients:
4 cans refrigerated biscuits
1 cup packed brown sugar
1 1/2 sticks butter (3/4 cup)
1/2 cup white sugar
2 tablespoons cinnamon
1/2 cup raisins (these are optional, it's great with or without them)
Directions:
1. Preheat oven to 350 degrees F and grease a 9-10 inch tube pan.
2. Mix white sugar and cinnamon in a medium sized plastic bag. Cut the biscuits into halves or quarters and place six to eight biscuit pieces in the sugar cinnamon mix. Shake well.
3. Arrange pieces in the bottom of the greased pan. Continue layering until all the biscuit pieces are coated and in the pan. If you are using raisins, place them among the biscuit pieces as you are layering.
4. In a small saucepan, melt the butter with the brown sugar over medium heat. Boil for 1 minute. Pour over the layered biscuits.
5. Bake for 35 minutes. Let bread cool in pan for 10 minutes, then turn out onto a plate. Pull apart and enjoy!
Icing:
Ingredients:
1/2 pound cream cheese
1/2 pound butter
1 pound powdered sugar
1 teaspoon vanilla extract
1 teaspoon lemon juice
flaked coconut(optional)
Directions:
1.Allow cream cheese and butter to get to room temperature.
2. Beat butter and cream cheese together in a large bowl with a mixer.
3. Slowly add in the pound of powdered sugar.
4. After all the powdered sugar is added mix for 12 minutes (do not mix less than that).
5. When almost done, add in the extract and lemon juice.
6. Sprinkle flaked coconut on top of monkey bread after icing.
"Swedish Meatballs"

2 c Soft bread crumbs
2/3 c Milk
1/2 c Minced onion
4 T Butter
1 1/2 lb Ground beef or veal
3 ea Eggs, slightly beaten
2 t Salt
1/2 t Pepper
1 t Nutmeg
1 t Paprika
1 T Concentrated meat extract
3 T Flour
1 c Water
1 c Sour cream
2 T Minced parsley

Soak bread crumbs in milk until softened. Add onion to 1 Tbsp butter in small saucepan and cook slowly 3 minutes. Mix softened bread, cooked onion and meat. Add eggs, salt, pepper, nutmeg and paprika. Mix thoroughly until very smooth and light. Shape meat into small balls, dusting the hands with flour while shaping the balls. Melt remaining 3 Tbsp butter in large frying pan. Add meat balls and fry until golden brown all over. Remove from pan and add meat wxtract and 3 Tbsp flour. Stir untl well blended. Add water, and a few grains of pepper. Cook, stirring constantly until thickened. Reduce heat very low and cook 5 minutes. Stir in sour cream, a rounded tablespoon at a time, stirring until thoroughly blended after each addition of sour cream. Return meat balls to gravy, cover pan and simer very gently 10 minutes. Serve in deep casserole. Sprinkle with minced parsley.

Yield: 70 to 80 meat balls.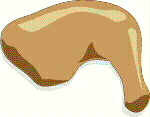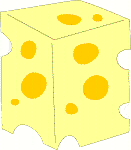 "Chicken Parmesena"
4 boneless breasts of chicken
shredded parmesean cheese
shredded mozzerella cheeses
32 oz spaghetti sauce
Italian bread crumbs
16 oz.Linguini noodles
garlic powder
Italian seasoning
chopped onion
chopped garlic
black pepper
olive oil
butter
black pepper salt
Wash throughly and pat dry the chicken breast. Season the chicken breast with salt,black pepper and garlic powder.Coat with seasoned bread crumbs.Pan fry in a little olive oil or butter until golden brown on both sides.Heat your prego or pasta sauce in frying pan with chopped garlic and onion that has been bowned in a little butter.Add Italian seasoning to taste.Layer your 4 browned chicken breast in baking pan.Spread the heated sauce over the chicken. Bake in 350 degree oven for about 20 mins.Top with parmesean and mozzerella cheeses and place back in oven until cheese is melted,about 5 minutes more. Cook your linguini noodles according to package directions. Drain add a little butter to noodles and top noodles with the chicken and sauce.
Serves 4
Serve piping hot and Enjoy!
"Chicken Lasagna"
This chicken pasta dish is rich in carbohydrates and low in fat.It goes well with a tossed green salad and garlic bread.
Servings 4 to 6
Major Utensils:
Large saucepan
Large deep skillet
Lasagna pan
I small chicken deboned and minced
1/2 lb. lasagna
1 med. onion chopped
1/2 C. oil
3 Tab. butter
2 crushed cloves of garlic
4 sl. of bacon diced
1 C. dry wine, red or white (optional)
1 1/2 lbs. fresh tomatoes, peeled and seeded or 2 lg. cans Italian plum tomatoes
salt-pepper
grated parmesan cheese
chopped parsley
1. In a lg. saucepan, boil lasagna in salted water until just tender 10-15 mins.
Drain,rinse with boiling water, and drain again.Set aside.
2. Meanwhile, saute onion lightly in oil and butter in a skillet over med. heat until transparent.
3. Add garlic, bacon, and chicken and cook until chicken is golden.
4. Stir in wine and tomatoes; season to taste with salt and pepper. Simmer for 30-40 mins.
5. In lasagna pan alternate layers of cooked noodles and sauce,beginning and ending with sauce.Sprinkle with parmesan cheese and parsley.
6. Bake at 400 degrees until top is golden and lasagna is bubbly (approx. 15-20 mins.)
Manza and Enjoy!
"Garbanzo Stuffed Cabbage"
1/4 C. brown rice
8 cabbage leaves
1/3 C. cooked garbanzo beans
2 Tab. parsley
1 1/3 Tab. chopped chives
2/3 Tab. soy sauce
1/4 C. chopped celery
1/2 C. chopped mushrooms
2/3 C. canned tomatoes
1/2 C. grated cheddar cheese
1/3 C. yogurt
Drop the rice into 1/2 C. boiling, salted (1/4 tsp.) water and simmer covered, 30 mins.
Steam the cabbage leaves in salted water for 2-3 mins. Reserve the cooking water.
Mash the beans in a med. size bowl and add all the ingredients including the rice,
except the yogurt and 4 Tab. of the cheese.
Mix thoroughly.Spread equal portions of the mixture on the cabbage leaves.
Roll the leaves up and secure them with a toothpick if necessary.
Sprinkle the rolls with the remaining cheese and place them in a skillet.
Add a 1/4 C. of the cabbage liquid to prevent sticking if necessary.
Cook, covered over medium heat for approx.15 mins. or until the cabbage is tender.To serve top with the yogurt.
Yields 4 servings


"Chicken Jambalaya"
This cajun-style dish follows a tradition of cooking that originated in New Orleans.
It combines shrimp and ham with chicken and a variety of seasonings.
Serves 4-6
Major Utensil: Large deep frying pan with cover
Ingredients:
1 small chicken,washed and cut in pieces
1/2 lb. finely diced ham
1/2 lb.cleaned and deveined shrimp
1/4 cup oil or butter
1/3 cup onion,minced
1 clove garlic,minced
1 cup stewed tomatoes
1 bay leaf
1/4 tsp. thyme
1/2 cup celery,diced
1 green pepper,diced
1 cup white rice
1/4 cup parsley,chopped
1. Brown ham lightly in oil or butter in frying pan.Stir in onion and garlic and saute'until soft.
Add chicken and shrimp.
2.In mixing bowl,combine stewed tomatoes,bay leaf,and thyme.
Pour over ham and chicken,simmer 30 mins.
3. Stir in celery,green pepper,and rice.Add water to cover rice,if necessary
4. Simmer,covered,until chicken and rice are tender... about 30 more minutes.
Remove bay leaf,sprinkle with chopped parsley before serving.
Enjoy~!

"Frosted Meatloaf"

1 egg
1/3c. quick oats
1/3c. barbq.sauce
1/2 tsp. salt
dash blk. pepper
1/3 tsp.onion powder
1/2 tsp.garlic powder
1 1/2 lbs.ground beef
Instant mashed potatoes
sliced american cheese
1/4 chopped onion
1 clove minced garlic


In a bowl beat egg and add oats, barbq. sauce, salt, pepper, onion powder, garlic powder, chopped onion and minced garlic.Mix well add ground beef & mix with hands.

Put your meat mixture into a loaf pan, bake at 350 degree oven for 1 hr & 15 mins.
Remove from oven and drain fat.

Make instant potatoes according to pkg. directions but use only 1/2 the milk.
Spread the potatoes over top and sides of meatloaf bake 15 minutes more.

Put american cheese slices on top of potatoes and let melt before serving.Place meatloaf on serving platter and slice. You may substitute any kind of cheese you like.
It's delicious enjoy~!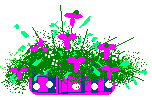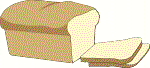 "Custard Bread Pudding" #1
2 2/3 C.milk
1/4 C.butter
3 eggs
1/2 C.sugar
1 tsp. vanilla
1/4 tsp. salt
3 C.day old bread (top crust removed)broken into cubed pieces
1/8 tsp. nutmeg

Scald milk, add butter and cool.Add 3 egg yolks and 1 egg white to the sugar, mix well, add to milk.Add the vanilla, and salt. Place bread cubes in buttered 1 1/2 qt. casserole. Pour egg-milk mixture over the bread.Sprinkle the nutmeg on top.Set caserole in a pan with at least 2" of warm water.Bake in 350 degree oven 50-60 minutes, or until knife inserted in center comes out clean.

Meringue

1/4 tsp. vanilla
1/4 tsp. cream of tartar
1/4 C. granulated sugar

Beat the 2 remaining egg whites with 1/4 tsp. of vanilla and 1/4 tsp. cream of tartar, until soft peaks form.Gradually add 1/4 C. sugar beating constantly.Beat until stiff peaks form, and all the sugar is dissolved.Swirl on warm bread pudding, making sure meringue covers edges.Bake in 350 degree oven for 15 minutes, or until meringue is golden brown.Serve warm or cold.Serves 6 Enjoy!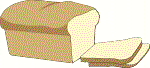 "Custard Bread Pudding" #2
2 C. small cubed dry bread
1 1/2 C. water
4 C. milk
1 Tab. butter
1/4 Tsp. salt
3/4 C. sugar
4 slightly beaten eggs
1 Tsp. vanilla
Soak bread in water 5 mins. Bring milk to scalding and add butter, salt, and sugar.Thoroughly drain bread cubes, and add to hot milk mixture. Pour over the eggs, add vanilla and mix well. Pour into greased baking dish; Place dish in pan of hot water.
Bake in slow oven 325 degrees until firm...about 50 mins.
Optional; Serve warm with lemon sauce...Serves 8
Lemon Sauce
1/2 C. sugar
1 Tab. cornstarch
1/8 Tsp. salt
1/8 Tsp. nutmeg
1 C. boiling water
2 Tab. butter
1 1/2 Tab. lemon juice (freshly squeezed)

Blend sugar, cornstarch, salt, and nutmeg. Gradually add boiling water, stirring constantly, and cook over low heat, 5 mins. or until thick and clear. Add butter and lemon juice, and mix.Pour over warm bread pudding.You may substitue an orange sauce, or a hard sauce. Or if desired, you may serve with fresh whipped cream.
Enjoy!



"Parmesan Garlic Potatoes"


6 Tab.melted butter
1 Teas.garlic powder
1/4 Teas.garlic salt
5 Tab.grated parmesan cheese(fresh)
6 lg. peeled and sliced potatoes
Optional: You may leave the peel on the potatoes if you desire.

Pour melted butter in a baking dish, and sprinkle with garlic powder, garlic salt, and parmesan cheese.Place potatoes slices over cheese mixture, and sprinkle mixture on top also.
Bake 40-50 mins.or until potatoes are tender
serves 6
Recipes2...
click here
Recipeland.com...
click here